WHAT WE DO...
All the process equipments are fabricated as per required industrial standards.
ABOUT OUR PROCESS EQUIPMENT DIVISION
Operations are carried out from Thane, Ambernath, Taloja and Navi Mumbai.
With its extensive knowledge and manufacturing bases, NOVATECH is committed to using its full experience and technical expertise to fabricate process equipments with a wide matrix of materials, design codes & procedures. From standard Boiler grade material to Duplex, Super-Duplex, Inconel and other Alloys, we have repeatedly demonstrated our superiority in working with the most exotic of materials. 
We can work on any equipment and systems which require special and specific materials of construction, critical design and complexity. Our multidisciplinary team-work closely with the clients helping them streamline processes and create efficiencies.
We work with a wide range of industries including Petroleum, Power, Chemicals. Food and Beverage, and Dairy Industries. Apart from the internal quality benchmarks, NOVATECH has been accredited with ASME, "U" and "R" stamp along with NB registration for manufacturing of pressure vessels. We are also an IBR approved workshop for manufacturing of boiler ancillary equipments, and by CCOE (PESO) Nagpur for vessels manufactured for explosive media.
Process Equipment Manufacturers India - NOVATECH can offer complete design and construction of all types of structures as a single unit or in parts.
PROCESS EQUIPMENT MANUFACTURER
Full experience and technical expertise to fabricate process equipments
Our Head Office is located at Thane having an area of approx. 1850 sq. ft.
Our Manufacturing facilities are located at Ambernath, Thane having an area of approx. 10000 sq. m and Taloja, Navi Mumbai having an area of approx. 3000 sq. m.
Some of Our Completed Contracts
NOVATECH manufactures a wide variety of storage and process vessels for the Food Processing and Manufacturing Industries, Beverages Industries, Dairy, Fertilizers, Chemicals and Pharmaceutical Industries including the following equipments:
Large storage vessels.
Vessels for custom mixing and blending.
ASME Pressure vessels with Section VIII Division-1 certification.
Horizontal blenders and mixers.
Heat transfer jacketed tanks with ASME Section VIII Division-1 certification.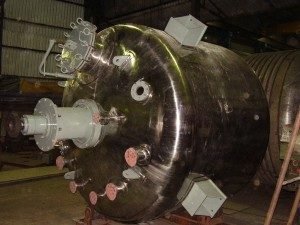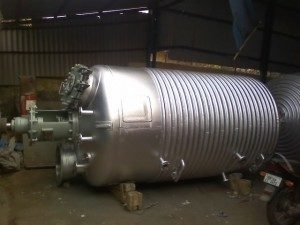 Novatech Experts manufacture a wide variety of heat exchangers with shell and tube type designs. Heat Exchangers can be designed as per TEMA 'C' and ASME Sec VIII Div I requirements. Novatech's experience has enabled it to master heat transfer technology thoroughly, providing fabricated equipments meeting customer requirements.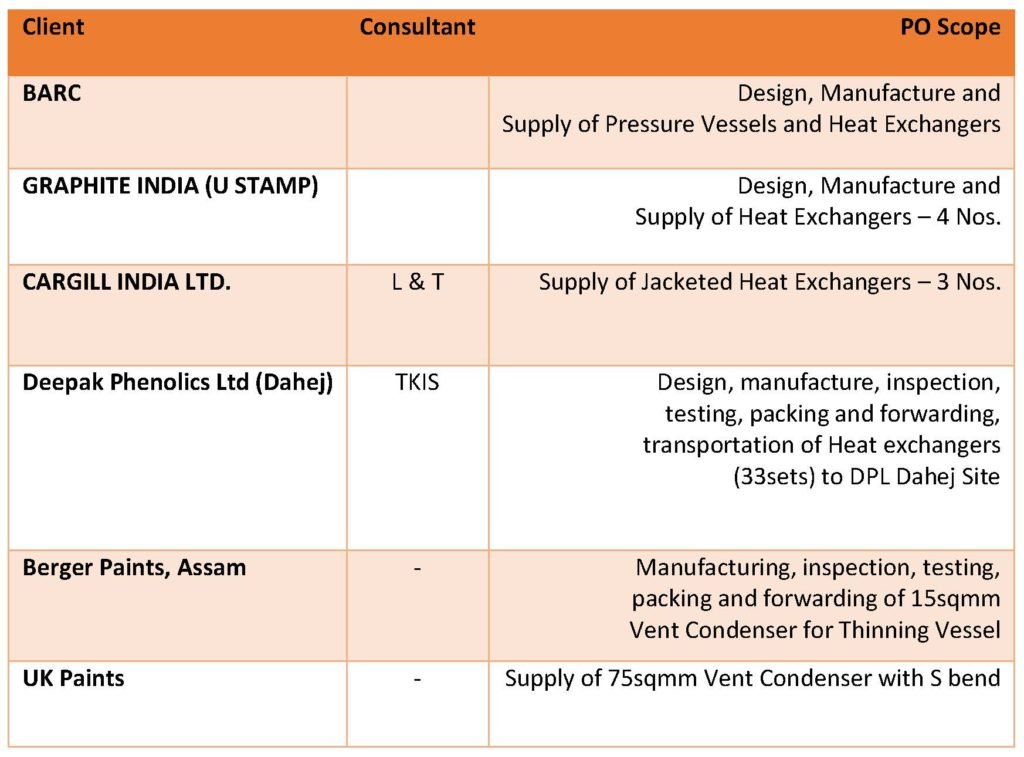 Novatech is involved in manufacturing and supplying a broad range of Industrial Process Reactors & Agitators. We offer Stainless Steel Reactors, Jacketed Reactors, Chemical Reactors, used widely in various chemical industries. Industrial Agitators are fabricated in various types like turbines, anchor, propeller, pitched blade turbines based on mixing requirements. The agitators are fabricated in MS and lined with plastics like FRP, FRB, FRVE, PP, PVDF, ECTFE & FEP. These Reactors and Agitators are available in different specifications as per the requirements of our clients.
Novatech has generalized its deep knowledge and experience of their in-house professional engineers and offers a premise of building an excellent class of Distillation Column Design that are utilized worldwide. Our designs are entirely based on the needs of our client.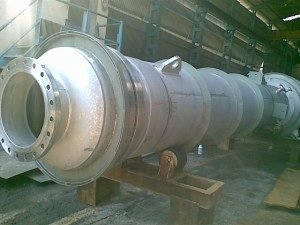 Novatech is a pre-eminent organization engaged in manufacturing & supplying of both MS and SS Storage Tanks that are widely used across the world. These tanks are manufactured as per the international norms and standards using the latest technology and high-grade equipments.
Novatech is also engaged in manufacturing and supplying Liquid Storage Silos and Mixing Tanks, assuring use of premium quality raw materials and ensuring high-quality products to our end users.
Novatech has pioneered the concept to fabricate skids with equipment, pumps, interconnecting process piping and field instrumentation mounted on structural frame. The skids are pre-erected at our factory for inspection before dispatch.
Optimizing every area of your business!
From market research, design and prototyping to production and delivery, we cover it all.
GET IN TOUCH...
To arrange a consultation or estimate, send us your requirement.